There are so many things that happen in our own personal lives, and in the world at large, that pull us in many different directions. 
Each day we all make decisions that influence who we are and what we value in life. We do this through our actions, how we treat people and what we choose to spend time on. 
It's no secret that It's Never About Money believes that there is more to life than just financial riches and fortune. That's why we sit down and have conversations with people from all walks of life, with differing opinions and experiences, to talk about the important things. Things that bring value. The things that bring joy, or hardship, or success, or even failure. We talk about the things that bring life.
Each conversation has a different hue that helps to paint the picture of the world around us.
A world that's colourful, and vibrant, and full of good. Through the many, and varied, conversations with all our guests, six universal themes come up time and time again. It is these themes that define who we are and what we hold to be most important in the world.
Financial Security
Although the name of the podcast is It's Never About Money, money does play a huge part in all our lives so it's hard to downplay its importance. There is a need for financial security. Many of the non-financial decisions we make in our lives often have a financially related cost.
On It's Never About Money we've explore meaning Vs. money, investing with intention, and the underlying meaning of our investment choices.
Here are some episodes that discuss financial security: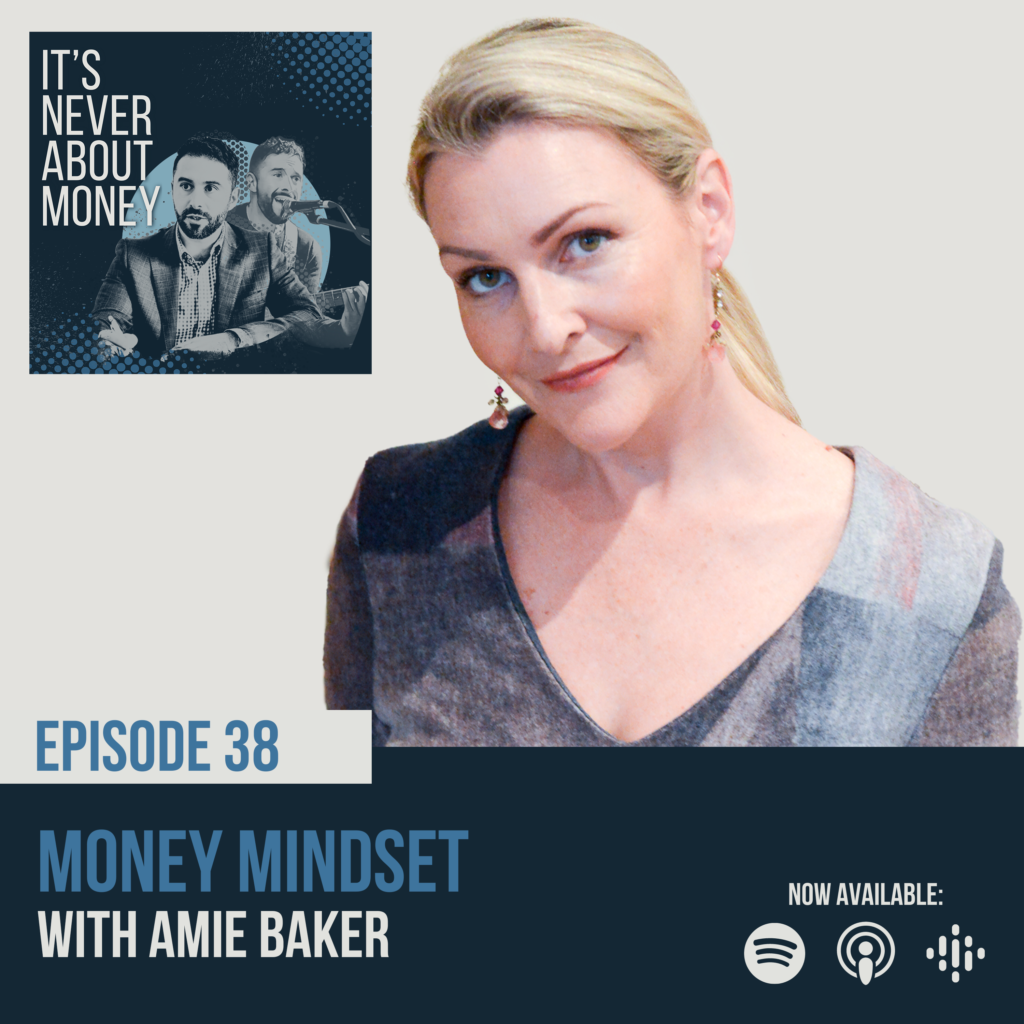 Careers
For many of us, our careers are an integral and defining part of who we are. One of the first questions we ask someone that we've just met is, "what do you do?"
Some people consider their career a calling and what they do is integral to their wellbeing, while others feel that it is a necessary tool to have the financial means to aid the other areas of their life.
The conversations we've had on It's Never About Money have explored entrepreneurship, career lane changes and work / life balance (which I like to call passion / play balance).
Here are some episodes that discuss careers: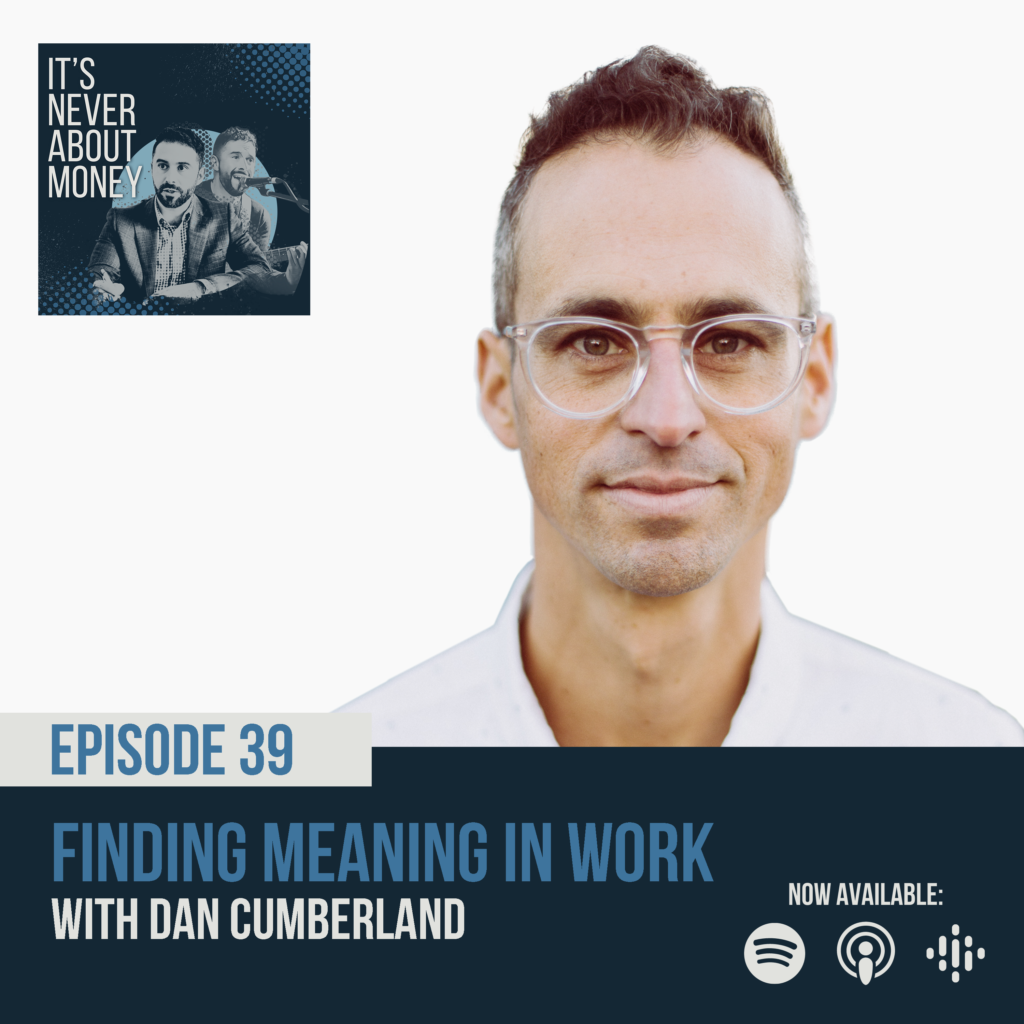 Community
Giving back to the community through charitable giving and sustainable business practices is something we value with the utmost importance.
Charitable giving is a muscle that needs be flexed, it's a skill that needs to be learned. You can start small by giving non-financial assistance, like your skills or time, but the act of giving needs to be intertwined in all of our lives. Charitable giving and community are intrinsically linked because giving bolsters a sense of belonging, support, and connection with others
We've had conversations about the importance of philanthropy and giving with academics, theologians, and those with family foundations who want to make a positive impact in the world.
Here are some community episodes:
Personal Growth
Personal growth and progression is a lifelong pursuit. Whether it is furthering your education, working to achieve a vision, or simply exploring creativity, personal development can be the catalyst for a successful and happy life.
From musicians to ex-pastors, we've explored the many ways people strive for personal growth.
Here are some episodes that discuss personal growth:
Family & Relationships
Family is one of the main reasons for starting this podcast.
Everyone knows the importance of family. The love of family. Navigating a successful family business. Family to pull you through a tough time. Your family can challenge you and, at the same time, your family can be there to comfort you.
Our conversations have traversed the spectrum of family dynamics as we've talked about multigenerational wealth, family business and family storytelling.
Here are some episodes that talk about family & relationships:
Health
Looking after your health is key to a long and happy life. They say you should exercise and meditate in the morning to set your day up for success. Get in the routine of being in control of your physical and mental health, and you'll see the benefits in every aspect of your life.
A rigid and idealistic adherence to any of these themes – particularly to money – can have a detrimental impact on physical and mental health. This can distract from the beauty and colour of the life we are trying to show up for.
We have had conversations with gym owners, mental health advocates and everyone in between and they all stress the importance of health.
Here are some episodes that talk about health:
These six categories are the common themes in our conversations on It's Never about Money. Some guests pursue one of these in their lives and careers, others straddle a few of them… Unpacking why each of these is important to my guests and how they put it into practice, I hope, inspires my audience to take the leap and follow their own passions – whatever they are!